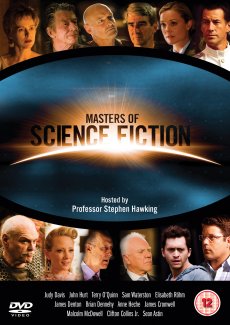 WIN MASTERS OF SCIENCE FICTION DVD
From the creators of the acclaimed Masters of Horror series comes Masters of Science Fiction, a six-episode series of standalone films based on the SF genre's most celebrated short stories from authors such as Robert A. Heinlein, Walter Mosley and Harlan Ellison. Introduced by Professor Stephen Hawking, these tales of mysterious ETs, flying robots and deep-space drama are full of intrigue and suspense, and thanks to those kindly beings at Anchor Bay Entertainment, I have five copies to give away absolutely free! To enter, just answer this scientifically easy question:
---
This competition closed on 5th March, 2008.